From its first day in business in 1997, Ivan Stanley Custom Home Builders of Breckenridge has remained focused on making certain its customers receive highly personalized attention and expert service and advice along with exceptional quality on every project.
Founded and led by Jeremy Fischer, Ivan Stanley's specialized knowledge of high alpine construction, expert craftsmanship, and unique Colorado home design are at the foundation of its many distinguished projects in the Summit-Eagle-Vail regions of the central Colorado Rockies.
The name Ivan Stanley stands as a pledge that every project will be completed on time, within budget and with the enduring quality and exquisite beauty you expect in your custom home.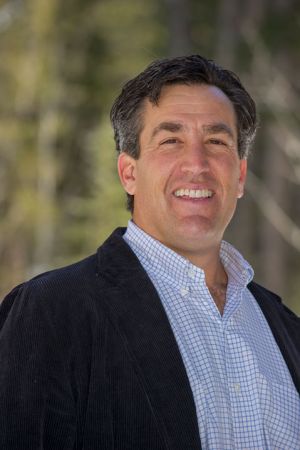 Jeremy Fischer, Principal
Jeremy Fischer founded Ivan Stanley Fine Home Builders to pursue his passion for building, design, art and classical architecture. His dream to integrate this passion with a focus on bringing the latest cutting-edge building techniques to the high country has afforded him the opportunity to spearhead a variety of exceptional custom home construction projects. Jeremy Fischer leads a dedicated team of craftsmen. In that role, he advocates for each and every client so that every inch of a home is built with that client's satisfaction in mind.
Jeremy Fischer is a graduate of the Savannah College of Art and Design, with a B.A. in Historic Preservation. With a background in classical architecture and design, Jeremy's twenty-plus years of experience provide clients with exceptional quality and service. Jeremy looks at each project not only from the practical, business, and craftsman perspectives, also from an artistic perspective. Each project is a unique work of art. Jeremy has earned widespread respect in the building industry for his commitment to excellence, his experience, and his professionalism.
After traveling throughout the West, Jeremy ultimately settled in Breckenridge, Colorado where he lives with his wife Karen and their three children and two dogs. Jeremy is involved in the community and is especially passionate in supporting youth sports activities in the Summit County area.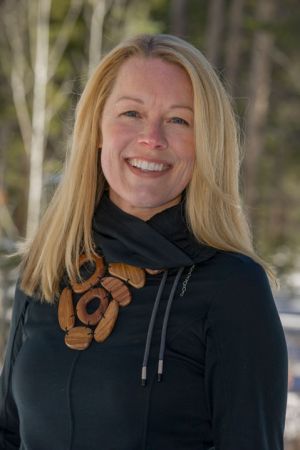 Karen Fischer, Interior Design
Design, Art, and Antique Consulting
With an eye and talent for art and history, Karen Fischer, co-owner of Ivan Stanley Fine Home Builders, brings a unique approach to the interior design services she provides for Ivan Stanley clients. Her talents range far and wide from providing a custom approach to high quality design programming for each client, to cataloguing art and furniture to determine how to re-purpose or make the most of existing items owners may have, to starting with a clean slate of design elements for an exceptional mountain home.
Karen is a graduate of High Point University with a BA in Art and History. Her Masters Degree from the Savannah College of Art and Design is in Art History.
Karen has the ability to extend her art background into beautiful, well put together home designs. She enjoys getting to know her clients, understanding where their interests lie so that she can take this knowledge into their home design.
Karen's services are offered for each client as a part of the Ivan Stanley custom home package.
Why the name Ivan Stanley?
Following in the tradition of his two grandfathers, Ivan and Stanley, who themselves were successful businessmen, Jeremy Fischer learned that trust, prompt and personal attention to detail, and true collaboration with clients are the defining factors in the home design and construction business.
The Ivan Stanley team of custom home builders in Breckenridge takes deep pride in providing innovation and unparalleled customer service. In the spirit of Ivan and Stanley, it promises that each and every project is completed with the highest standard of personal care and the assurance that the Ivan Stanley team will always carefully and deliberately manage your project as meticulously as if it were their own!