Finishes are being installed at the custom speculative home on Peerless in the esteemed Shock Hill neighborhood...so fun to see this stage because the home is developing character and taking on a life of her own! Cabinets from Cutting Edge Woodworking, respected local cabinet maker and designer, are being mounted in the kitchen. The countertops have been templated for granite, to be custom fitted. Precast concrete kitchen sinks are durable while providing a sleek design in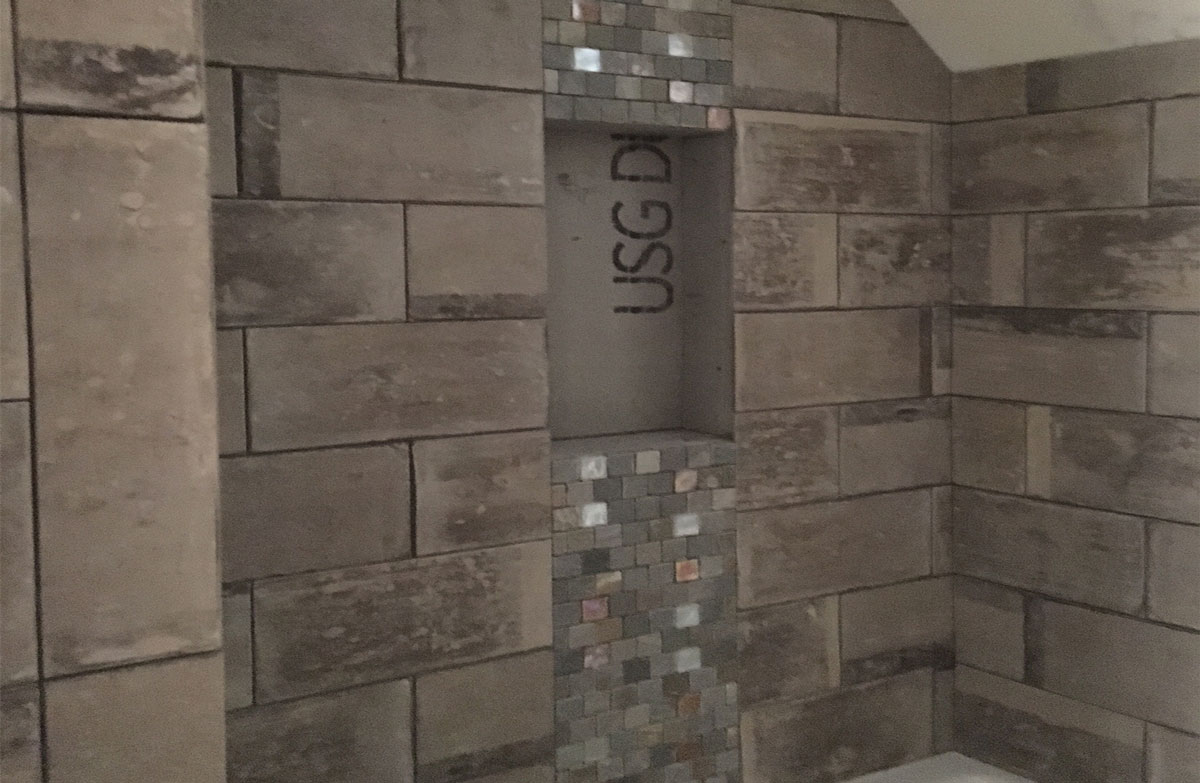 keeping with mountain modern design style. The kitchen in this fine mountain vacation home will feature a custom designed range hood that will be covered with reclaimed wood to add a beautiful mountain style detail.
Pete Thayer of Rightway Tile is busy setting tile in the bathrooms at this stage in the construction process. Pete Thayer is truly a masterful craftsman and we are so fortunate to have him on our team! Using distinctive shapes and sizes of tiles, each bathroom will boast a unique wall...a mosaic deco feature wall that will stand out from the surrounding tile finish to create visual interest. Many thanks to Inside Source in Frisco for providing the quality tile materials.
Stay tuned for future updates!