Reduce, reuse, recycle. Or the latest trend in building and architecture: reclaim, repurpose, and recycle. Reclaimed lumber is collected from old barns, fencing or other cast-away structures. Most reclaimed lumber comes from old buildings or decking. Other salvaged wood includes old crates, wine barrels or boxcars. Nothing is off limits and the use of this rejected material is a great opportunity to be creative and use your imagination! Using this aged lumber is an environmentally friendly practice that has the additional benefit of bringing character to your mountain home. Jeremy Fischer of Ivan Stanley Custom Home Builders encourages you to use such unique materials to personalize your new home and add warmth to the design. Repurposing salvaged lumber is an excellent way to reuse material and adds a beautiful, unique design element to your custom home. Here are just a few ways that reclaimed wood can be utilized:
1. Siding: Reclaimed wood will enhance the outdoor appearance of your custom home by adding texture and character. Salvaged wood has already been weathered and typically does not need additional treatment to withstand the harsh outdoor environment. Reclaimed wood siding on this garage door on a custom home built by Ivan Stanley Fine Home Builders catches the eye and provides a grand entrance to this home in Summit County, Colorado.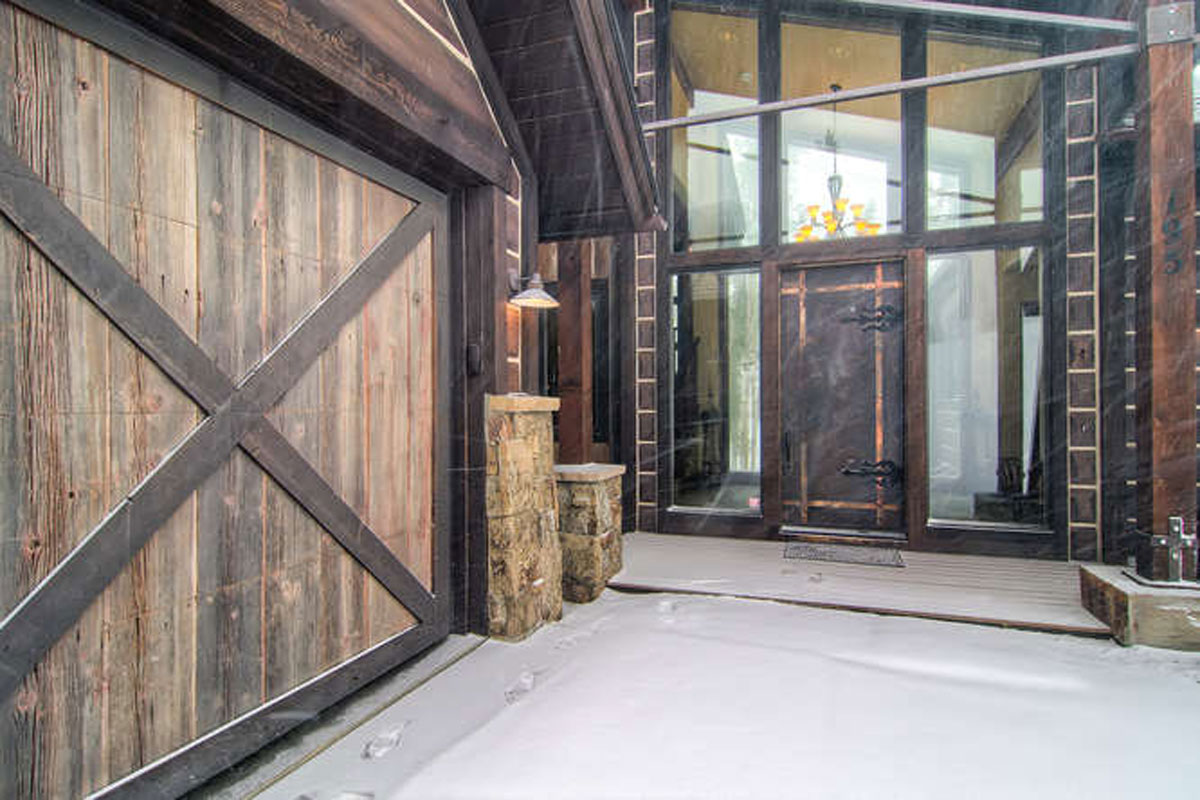 2. Flooring: Hardwood floors created with salvaged wood are durable and beautiful. Reclaimed lumber comes with imperfections...you won't have to worry about small nicks or dings, these will fit right in with the existing flaws! Also notice the rustic posts of unfinished tree trunks serving to bring the outdoors in, connecting the home authentically to the environment.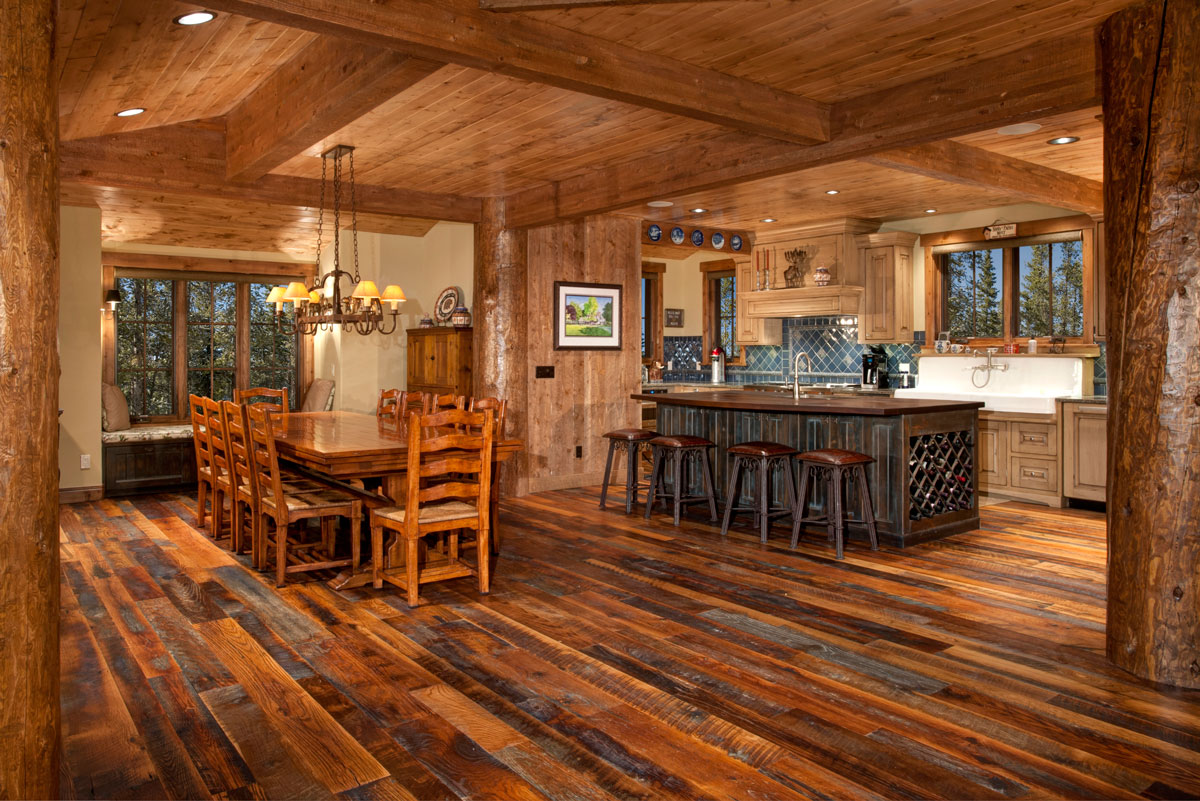 3. Backsplash: Jeremy Fischer created this custom bathroom backsplash in this mountain retreat in The Highlands in Breckenridge using reclaimed wood to create a warm and unique look. The fun pop of character is interesting and entertaining!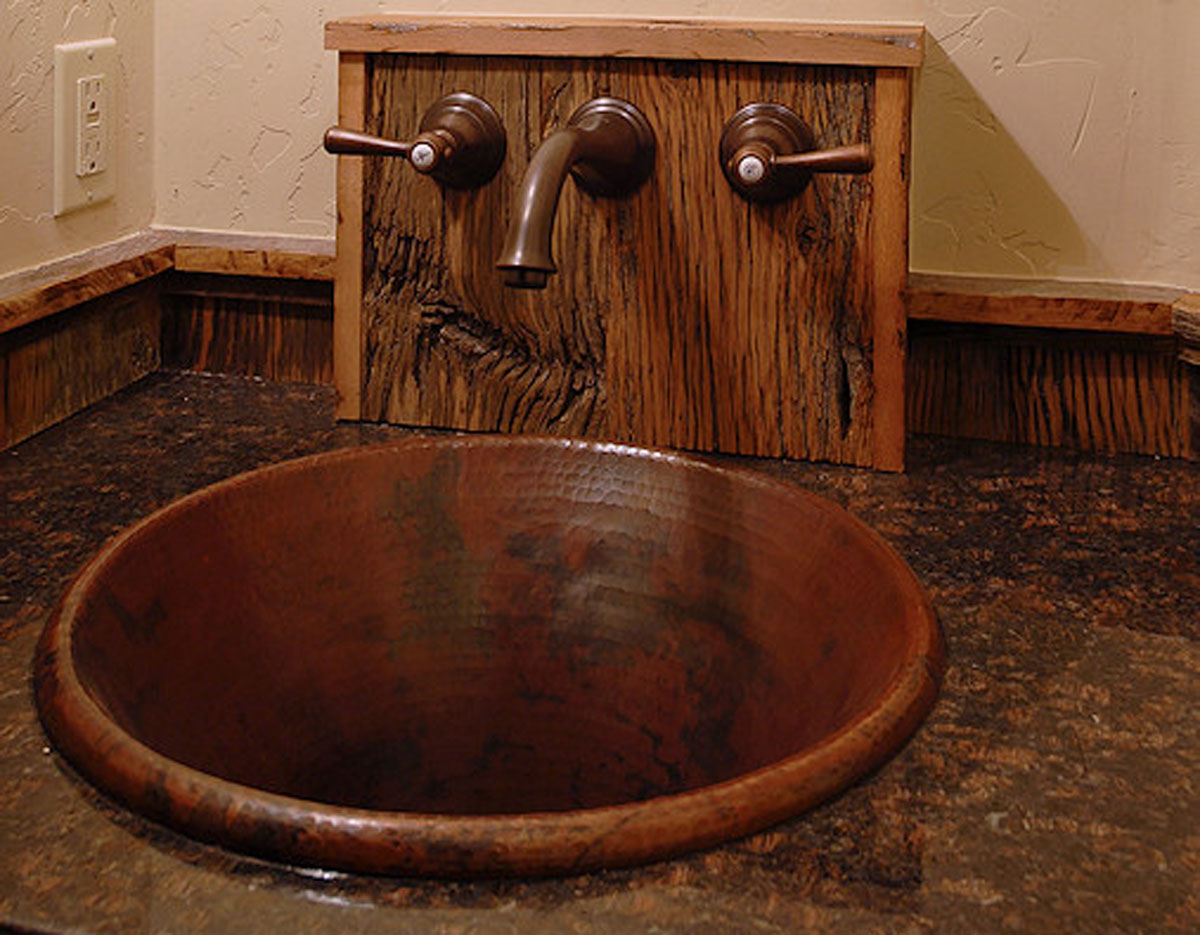 4. Accent Furniture: Utilizing reclaimed wood in accent pieces provides texture and warmth. Imperfections in the salvaged wood are interesting and pleasing to the eye. This beautiful dining room table provides a fantastic, inviting gathering space. Let Jeremy Fischer and his talented wife, Karen Fischer, guide you in choosing interior furninshings that make you feel at home!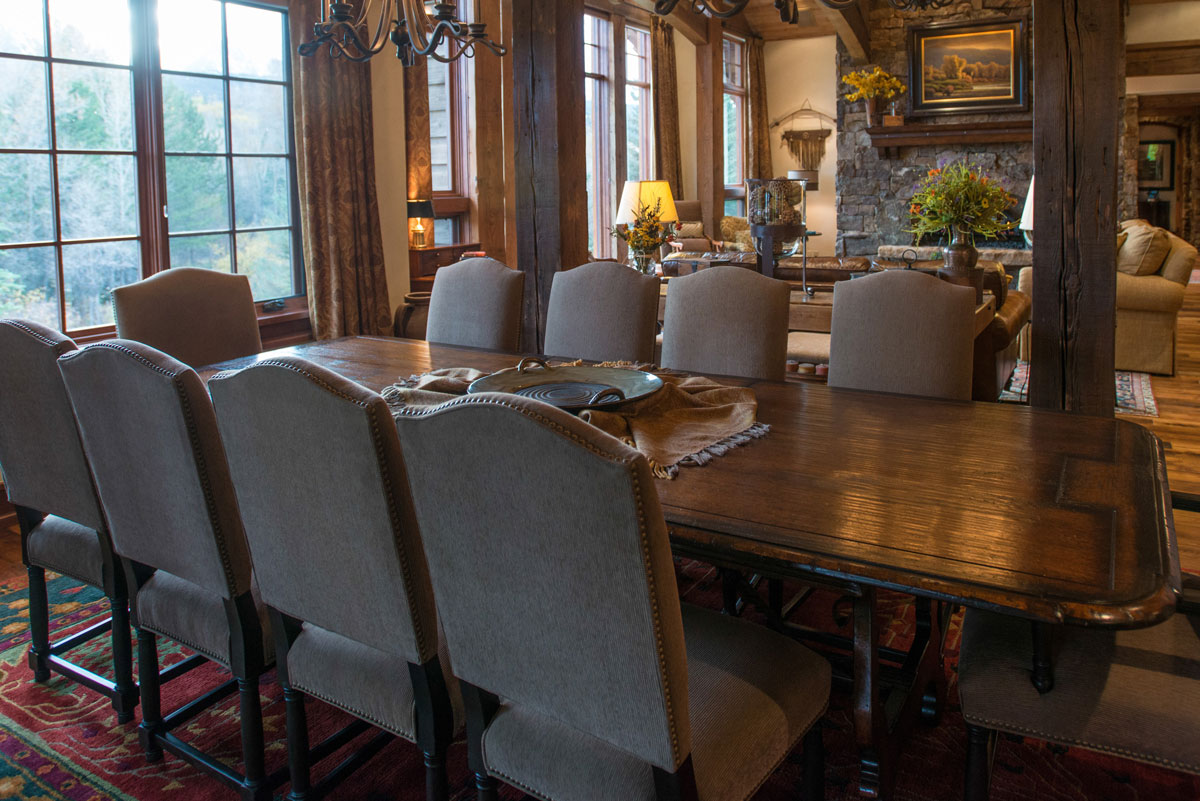 5. Outdoor Pergola: The use of salvaged wood in creating an outdoor living space is a way for the home to mimic the environment. Weathered and aged reclaimed wood helps your custom home fit right into the natural mountain setting.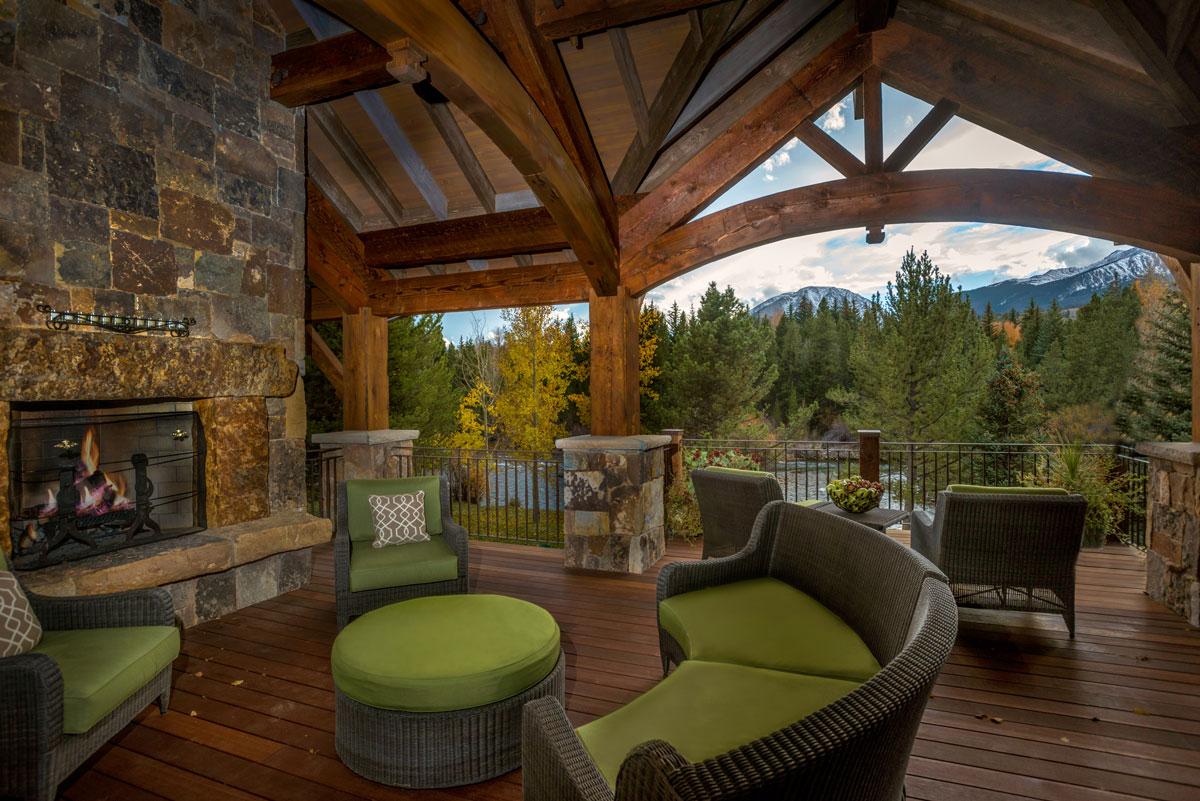 For more information concerning the possibilities of reusing old, discarded materials in your custom home, contact Jeremy Fischer of Ivan Stanley Fine Home Builders.