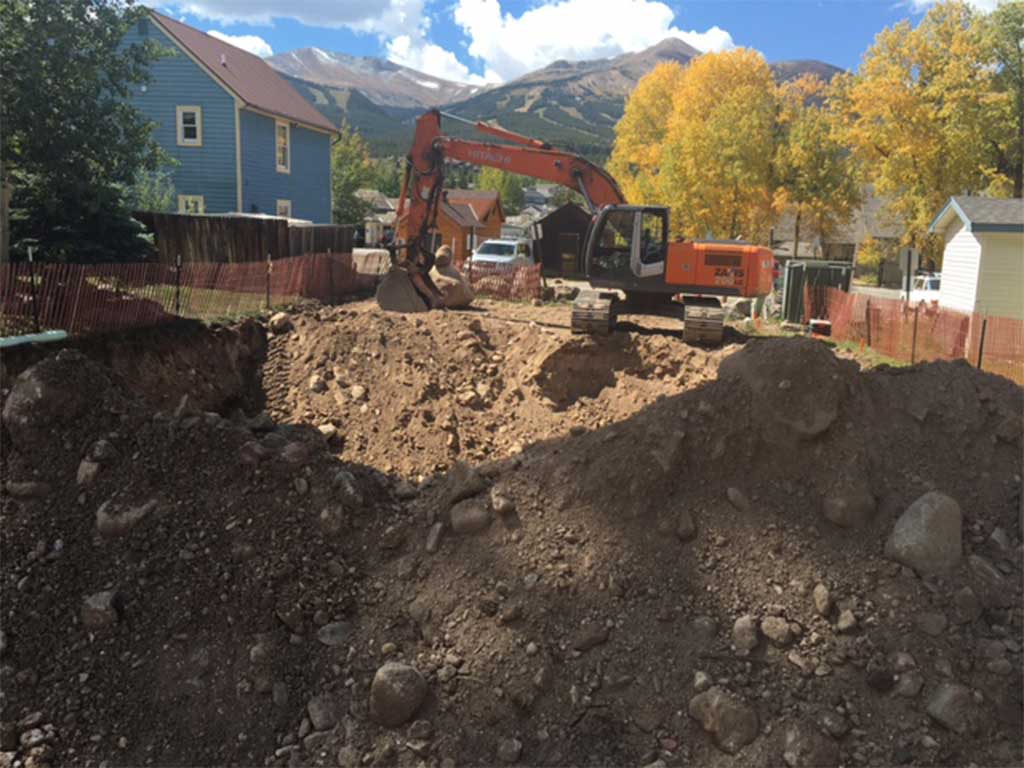 With his extensive experience in the custom home building market, it is not surprising that Jeremy Fischer is embarking on a new challenge. Jeremy's vision to create a classy, high end fine dining establishment in the heart of Breckenridge, Colorado is under way! The excavators are on site, prepping the lot for the foundation.
The new commercial restaurant is in Breckenridge's cute and quaint Historic District and will be in keeping with this style. Architect Janet Sutterley designed the space to compliment the tradition and style of the Historic District while bringing its own unique style and character. The building will utilize current materials as embellishments to create a traditional Victorian architectural style space, delicately blending the past with the present. Architect Janet Sutterley and Custom Builder Jeremy Fischer have collaborated on many projects over the years. They work beautifully together and their synergy is sure to produce the finest quality finished product.
Patrons will enter the building from Ridge Street. Heading up a few steps to the main entrance, you will enter a foyer entryway. To the left of the foyer is a beautiful covered porch that will provide additional seating in the summer and fall. Just beyond the foyer is an expansive first floor dining area complete with bar in the center of the building. Vaulted ceilings will provide the feeling of grandeur while maintaining a low curb appeal. Bathrooms are tucked away on either side of the bar providing convenience while being delicately camouflaged. Heading past the bar, you will find an additional dining area at the rear of the building.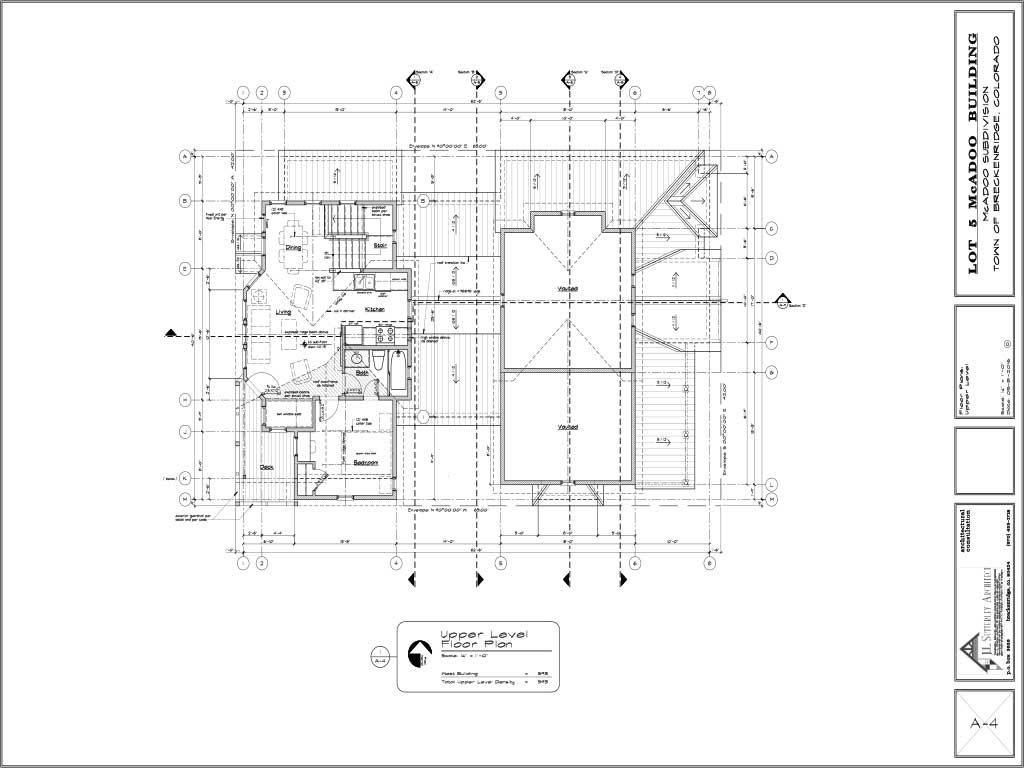 The space also includes a residential apartment on the top level, rear portion of the building. This residential space has its own private entry on the ground level with a convenient entry mud room area and laundry room. Stairs from this mud room lead up to the second story and open in the apartment living space. The apartment has an open floorplan. Dining area, living room and kitchen are included in the great room space. The numerous windows provide a tremendous amount of natural light and fabulous views of the Ten Mile Range. A deck off the living area provides additional living space and way to merge the outdoors with the interior space.
Contact Jeremy Fischer at 970-389-3310 for additional information about this commercial restaurant space that will be available for lease in the Summer of 2017!