Outdoor Living Spaces
Quality Custom Home Offices
Modern Fireplace Designs
Technology Integrated into Living Space
We will explore a new trend each week, so stay tuned!
Outdoor Living Spaces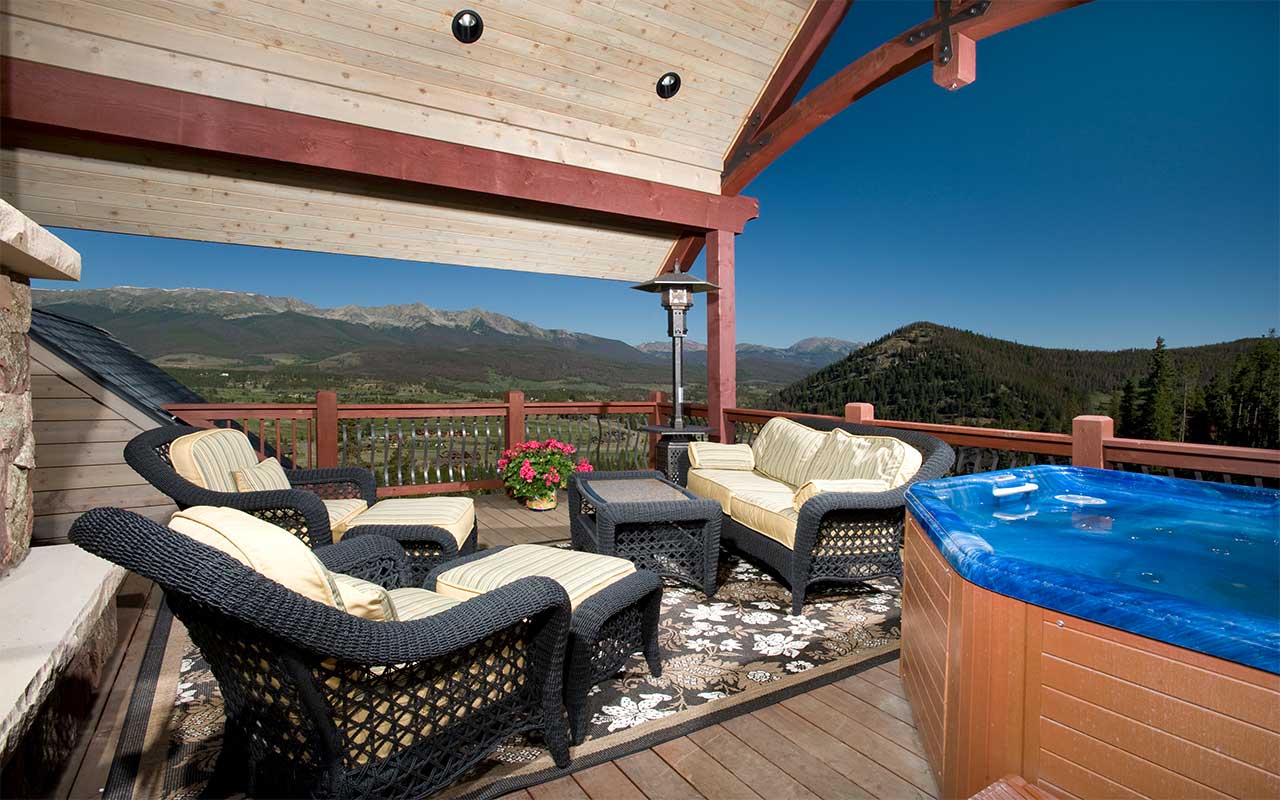 Outdoor living spaces are an absolute must in any fine quality custom mountain home. Ivan Stanley Fine Home Builders has created state of the art outdoor living areas and will continue to be a leader in the industry. Outdoor living spaces expand the living area by creating an inviting, comfortable "room" outdoors. This trend started with a large deck, an outdoor grill, and maybe a couple of chairs. Now, look how far we've come! Modern outdoor living spaces are covered and are typically enhanced with powerful infrared gas heaters. Additional warmth is provided with a gas or wood burning fireplace giving guests and familly members a place to be cozy while connecting fully with the beautiful surrounding environment. Placed on a large covered deck with expansive mountain views, these outdoor rooms are now equipt with full kitchen areas including stove top, outdoor refrigerator, and plenty of counter space. The outdoor kitchen allows the hosts to be fully engaged with company, creating a friendly and fun environment. Stylish outdoor furniture further enhances the space. Finishing touches are strategically designed lighting and sound systems to tie it all together! Jeremy Fischer of Ivan Stanley Fine Home Builders can help you create an outdoor living space that you will love!