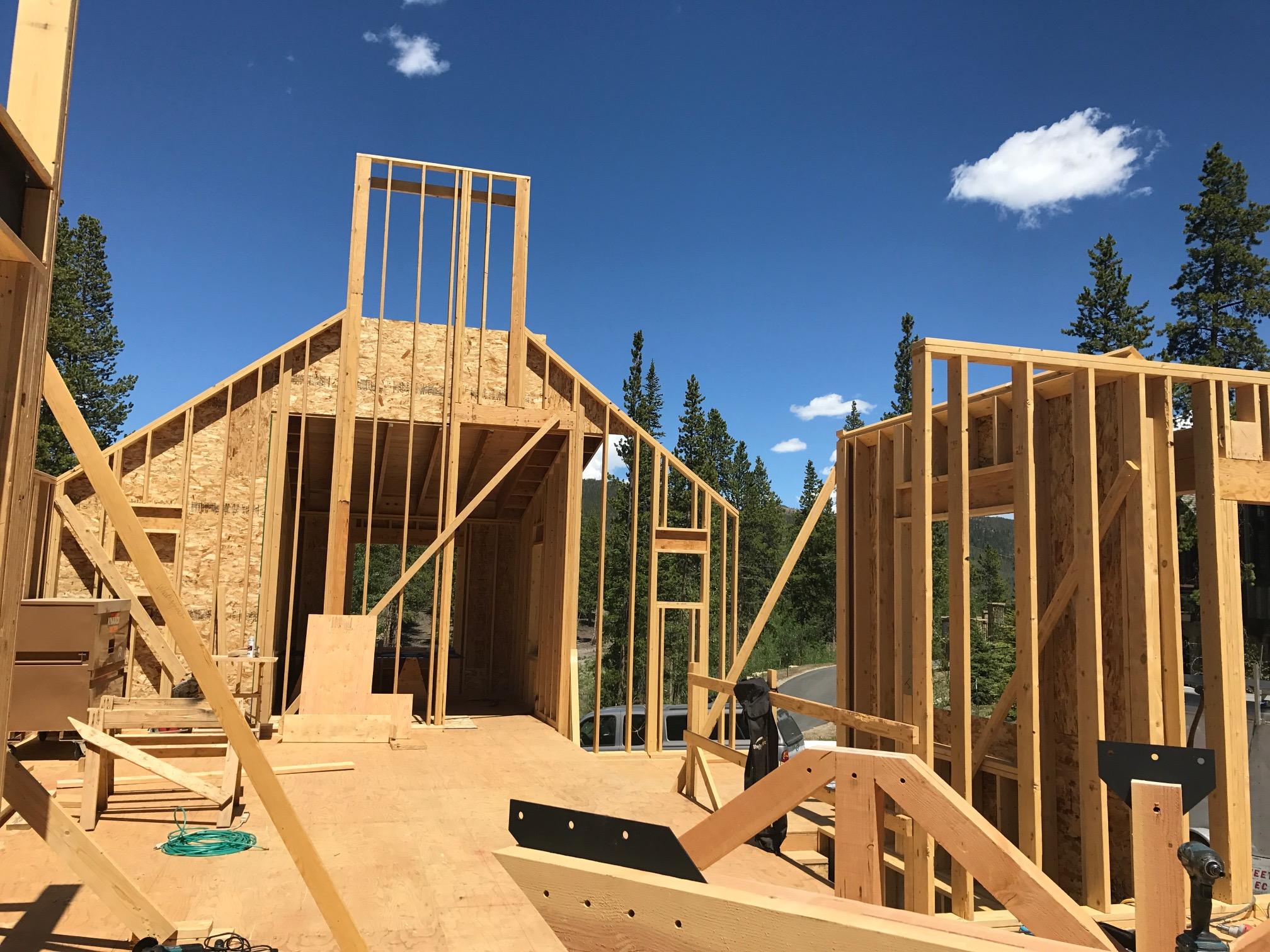 With picturesque scenery, an open floor plan, a fireplace situated just perfectly for weather watching and relaxing, and floor to ceiling windows, we aptly named the home the Looking Glass Residence.
From the get-go, Jeremy Fischer and the Ivan Stanley team have been excited to be a part of this home's innovative and serene design. The 5 bedroom, 6 bathroom--polished off with a wine cellar and a functional recreational room--home has matured since we began this concept and build in January 2017. A peek inside (so far) the Looking Glass Residence:
A wide-open dining room with lustrous marble and granite counter tops. Guests can comfortably socialize at the island with seating. The kitchen effortlessly opens up to…
A breathtaking 360 degree deck with a lower level. Ideal for Summit County sunsets that can also be enjoyed from the grotto hot tub for ultimate relaxing in the mountain oasis for a private Après Ski.
Inside there are three fireplaces, each with their own unique chimney details, impressive trey ceilings with reclaimed millwork, wood plank tiles, imported limestone specifically ordered for this home from Kansas, and distinct architectural lighting from Hubbardton Forge.
Expect a full completion of this innovative "spec home," the Looking Glass Residence in Spring, 2018. Until then, we will keep you updated on the groundbreaking progress!